Box of Potential
Altered/upcycled cigar box…my first time to use something other than paper, I was happy enough with how it turned out for a first try.
Black & yellow themed box full of Potential!
(ie: the box is empty, but you could put something in it)

Black "leather" (of indeterminate fake leather-ish fabric) with yellow paper on the insides and sparkly black glittery paper in the top, because why not!?
This one was donated to Sun Fall Abbey.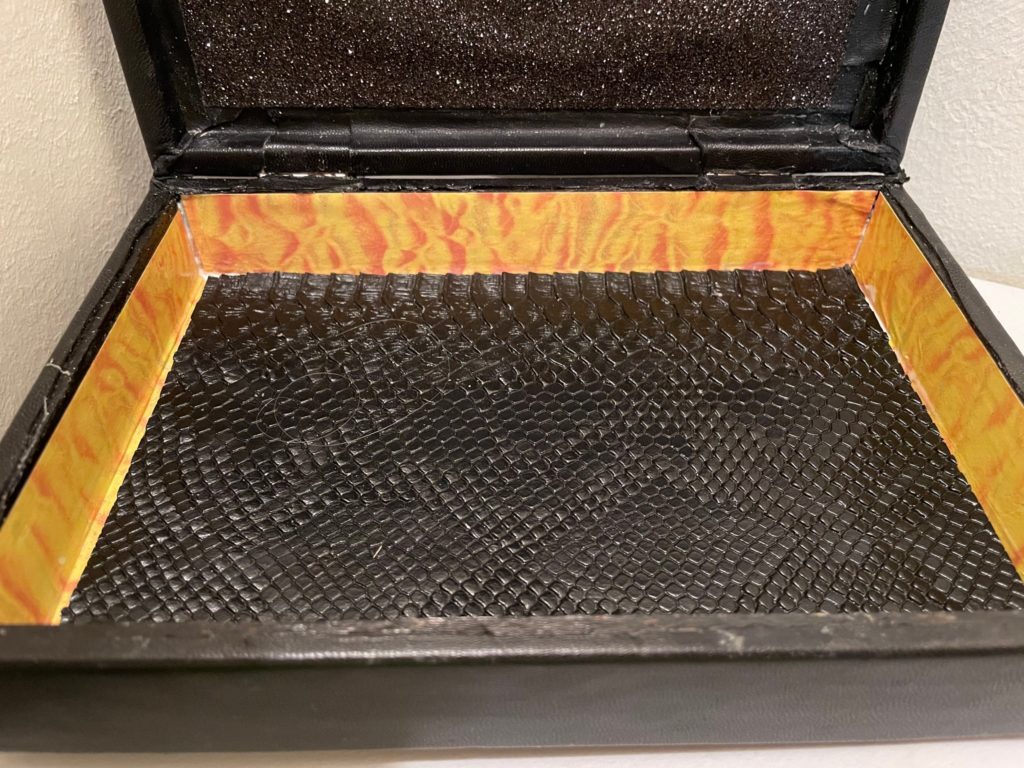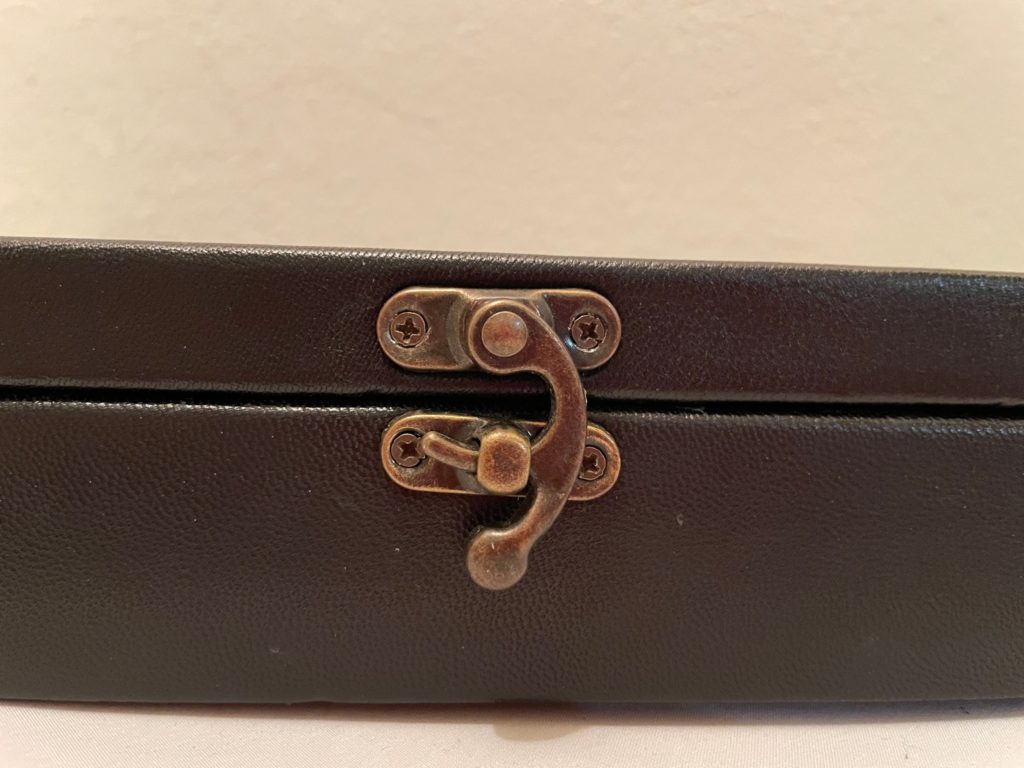 Here's the "before" picture!