Snow Day Rescue Kit
For that day when you wake up and discover the snow has been falling all night and now school is closed unexpectedly, and your household needs Something To Do that is new and fun, yet it's inside and calm and quiet, and most important – the project provides some big exciting results!
What else but . . . . paper chains!
And snowflakes!

The whole house will soon be a winter wonderland extravaganza!
Cover of box – my lucky day, I found snowflake stickers!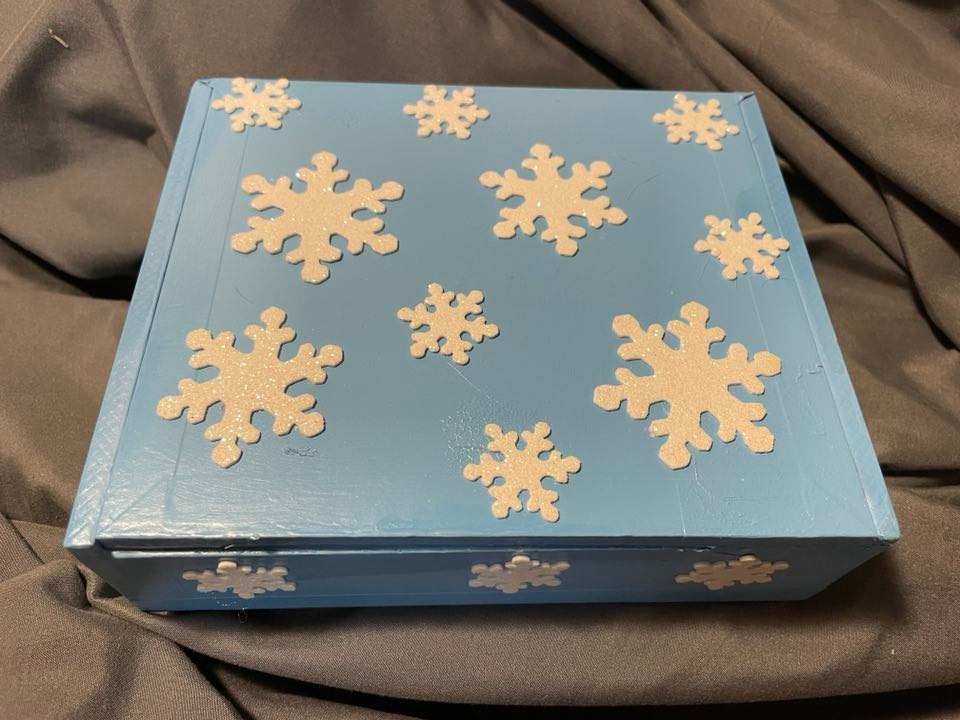 Open the box . . . . . . .

On the lid, instructions for how to fold the paper for cut-out snowflakes.
In the box . . .
* a really long paper chain (or maybe several short ones?) – assembly required!
* 25 sheets for making snowflakes (samples included)
* tape and thread included for hanging up the beautiful items
* and 2 polar bears!

To make the paper chains, use just a little bit of glue on one end of the paper (probably about the amount a 3 or 5 year old child would put on it <3) and that is enough, then hold it for a few seconds (maybe count to 10?), and then it will be stuck and you can add another link to the chain. If you should happen to run out of the included paper (which is doubtful!), just cut up some more from around your house.

The inside of the box actually has snowflake paper on it now, too, but that was added later, after this picture.
And here's the picture of the snowflake paper on the inside of the box 🙂