Keepsake Box (HH)
This is an altered/upcycled cardboard cigar box, decorated to serve as a keepsake box for someone with initials HH.
Bold colors and bright patterns!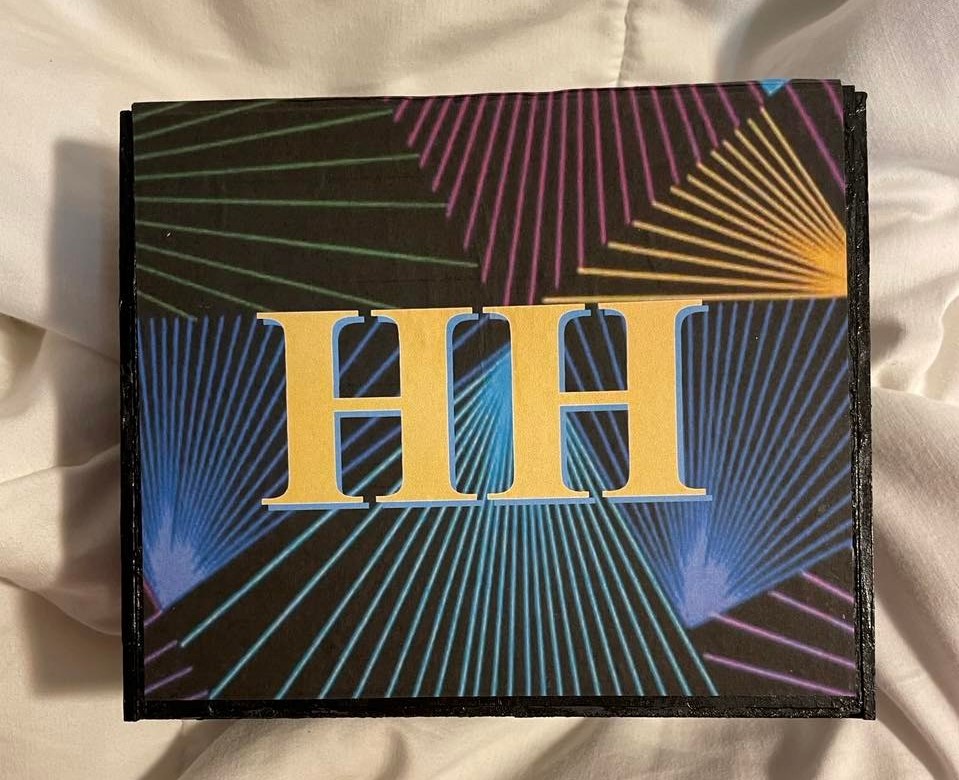 The box arrived filled with a set of special "Open When" envelopes for the recipient to open now and then over the next few weeks and months, whenever they are ready.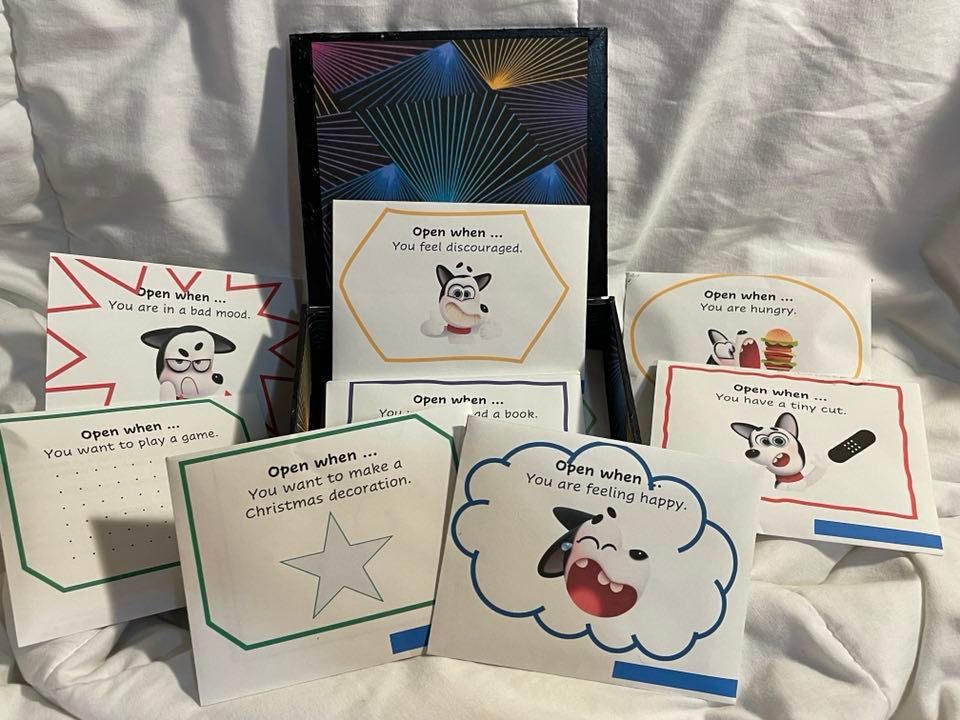 Once the envelopes are all opened, the box remains behind to be used for keepsakes or other projects.