Tags repairs
Dictionary Repair – Part 1
For a very patient friend. 🙂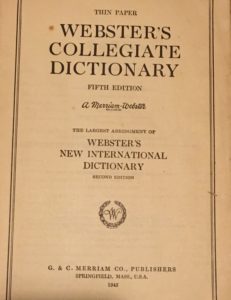 Part 1 – Repairing the individual pages
This was my first book repair project.

I read a lot of books about fixing books.
I watched a whole bunch of videos, too.

Then, I boldly went where I had never gone before!
🙂

First step – separate the binding and the cover from the text block pages. This was the hardest step for me, emotionally, and I had to work up the nerve to go for it, but I knew it had to be done.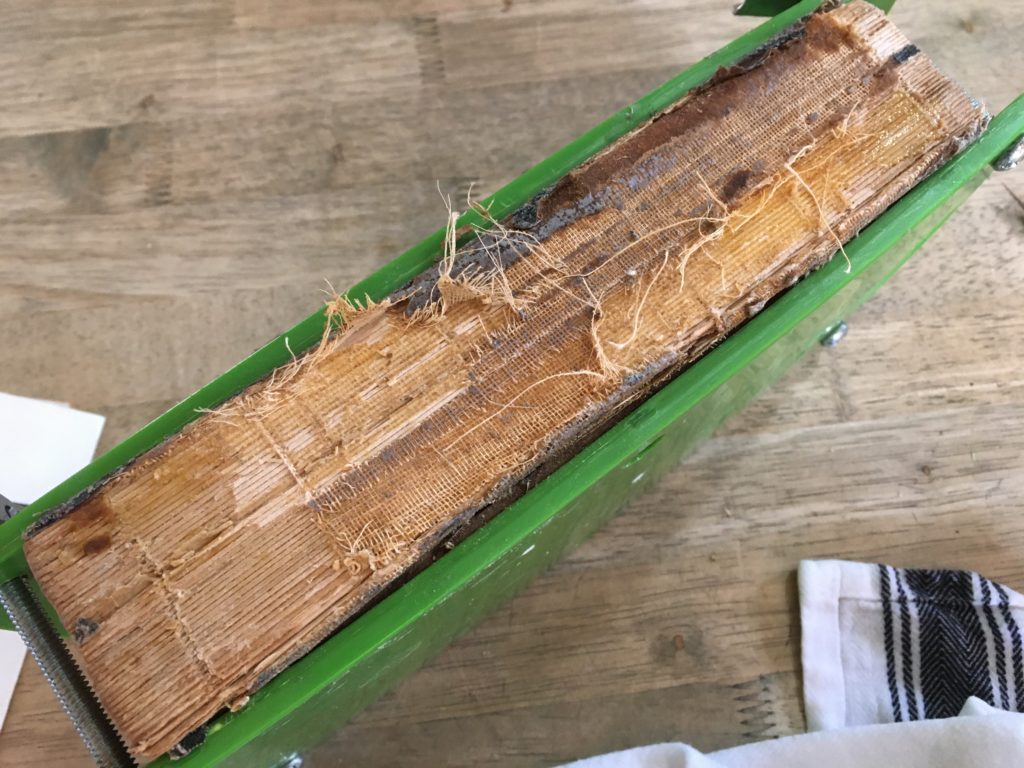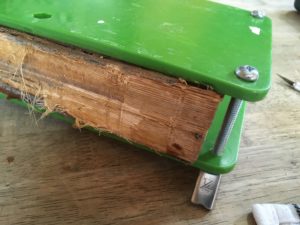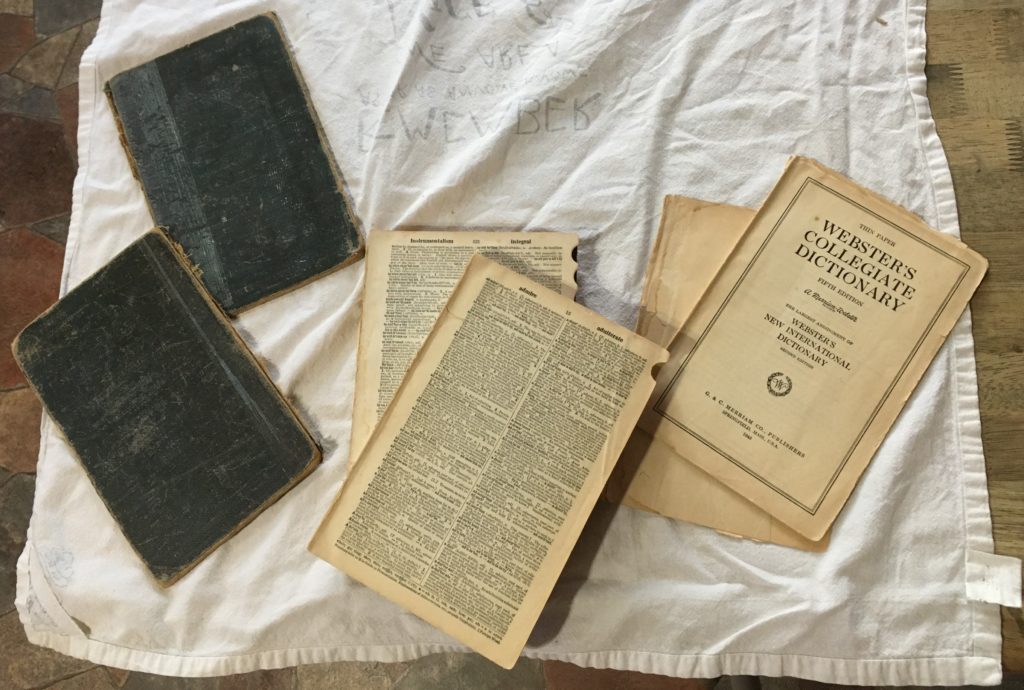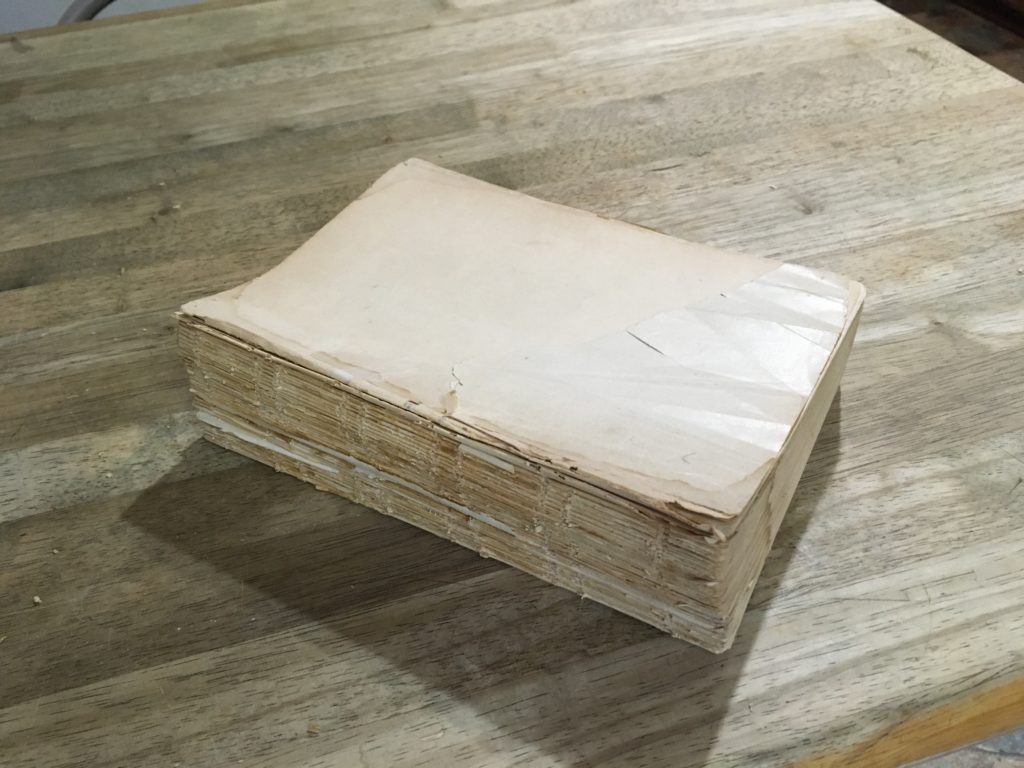 Repairing individual pages . . . . there were many pages that could be helped by a piece of special page-repair tape for small problems (not regular tape!!) (Do you hear some ominous foreshadowing type of music in your head? You should!)
Quite a few pages needed some special attention, though, and for those bigger areas, I used Super Secret Extra Special Book Glue and Super Secret Extra Special Book Repair Tissue. (Not really. You can buy it, too.)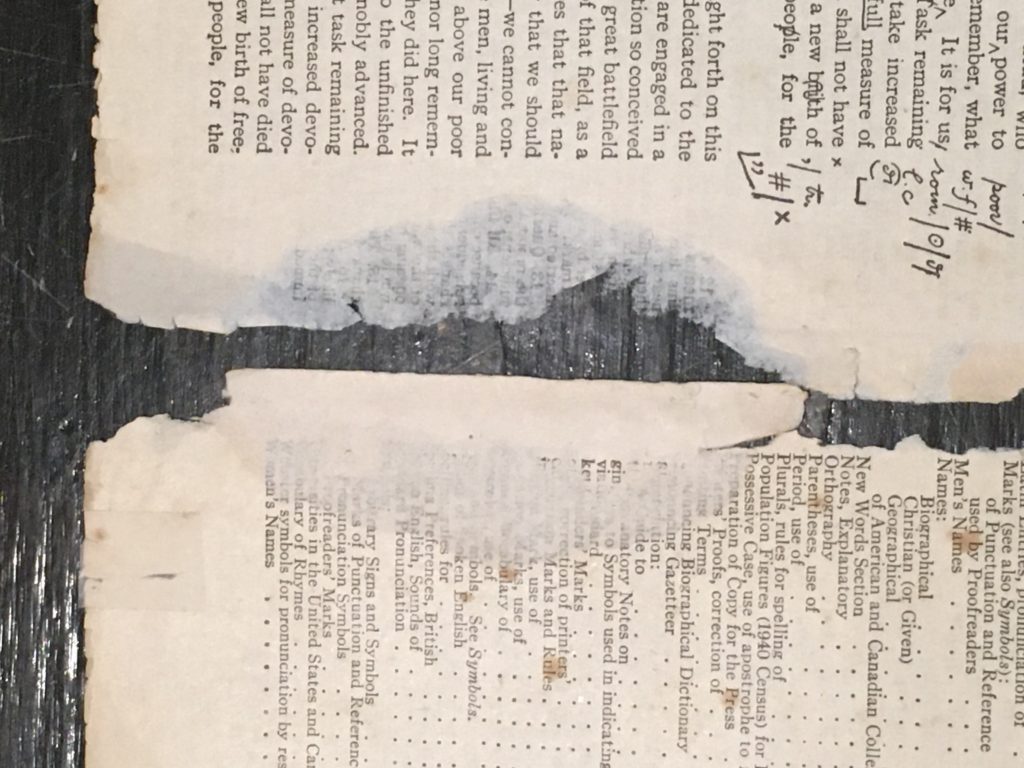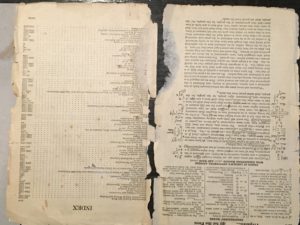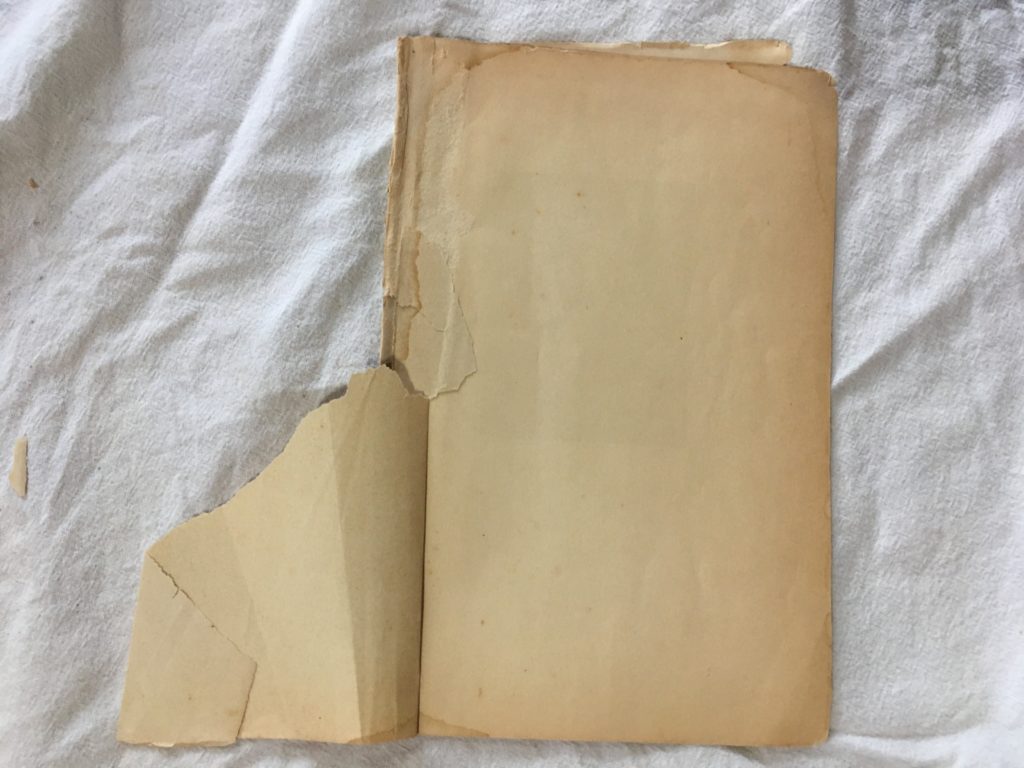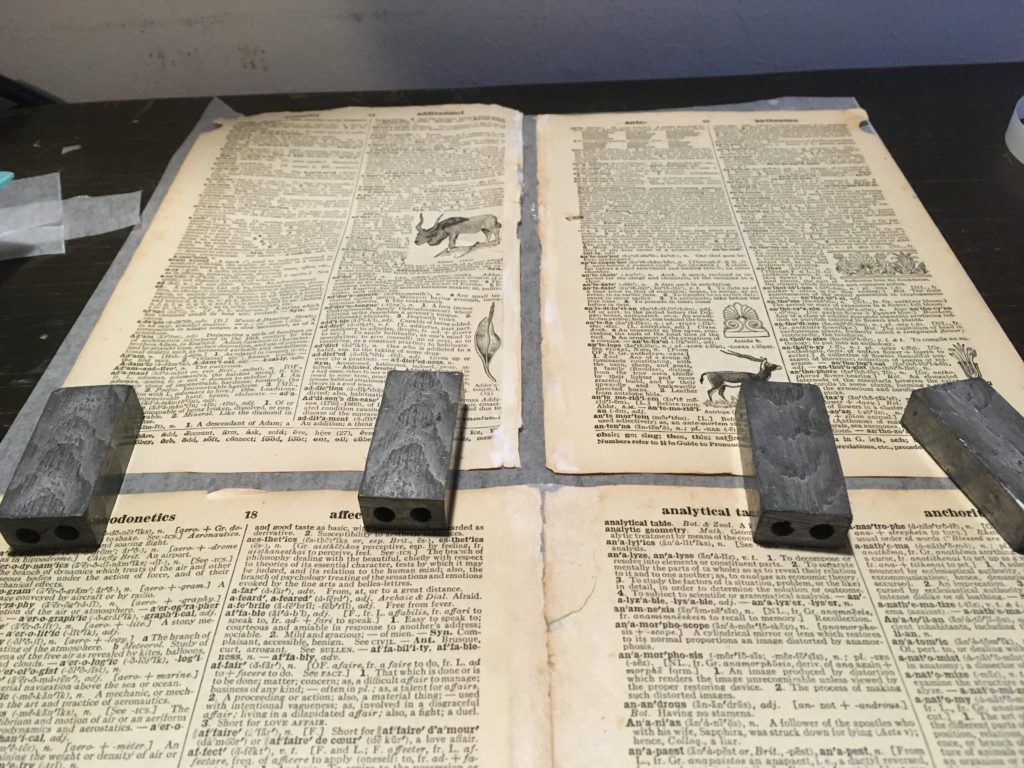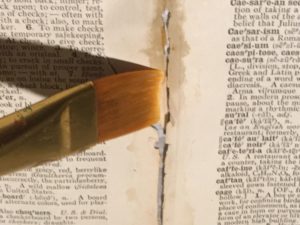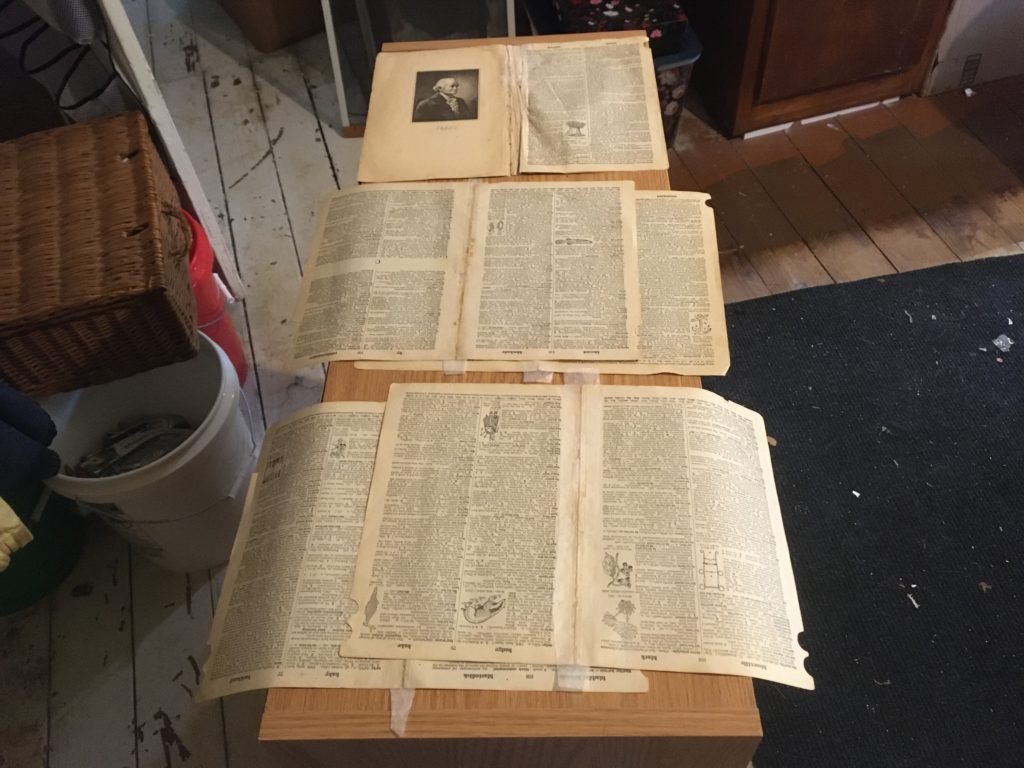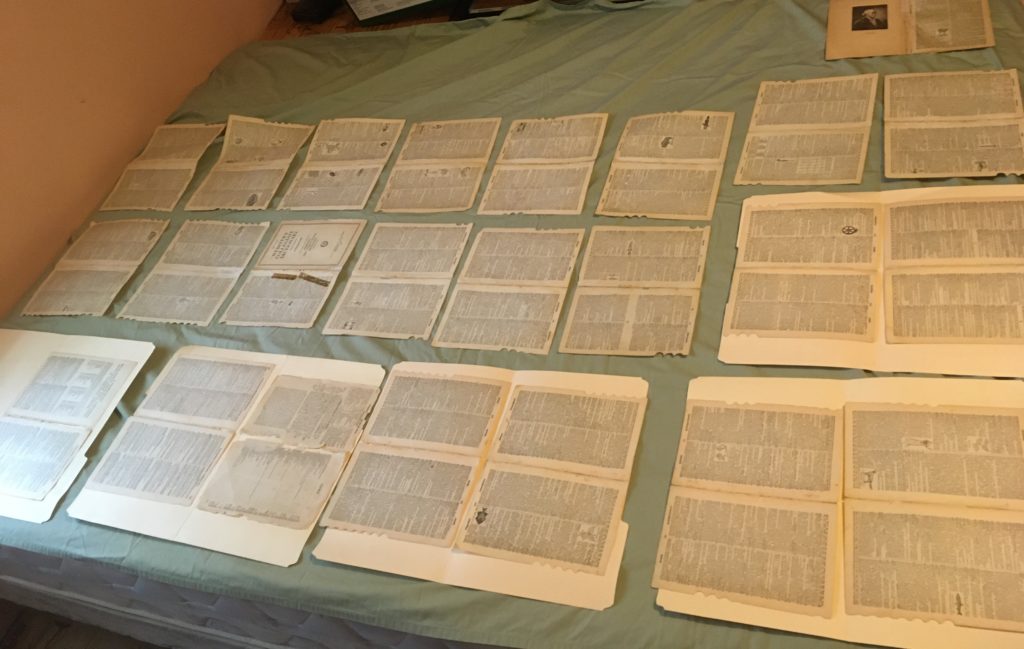 About halfway through Part 1 at this point.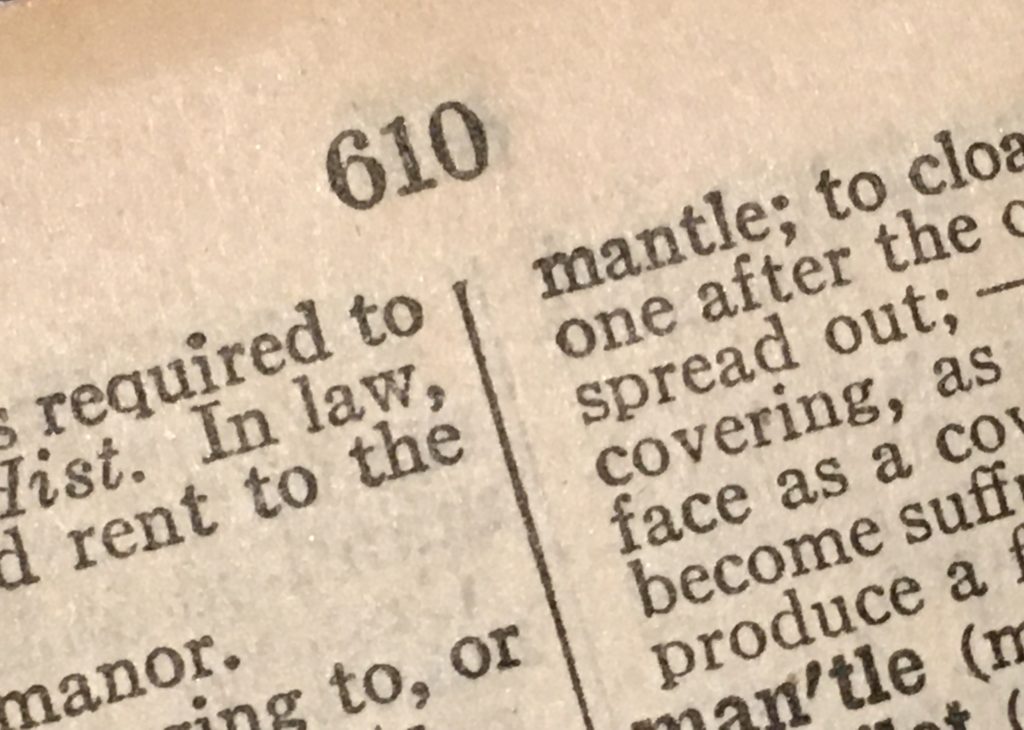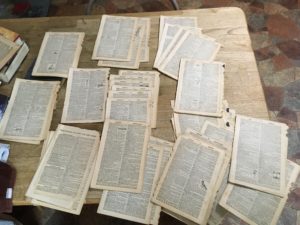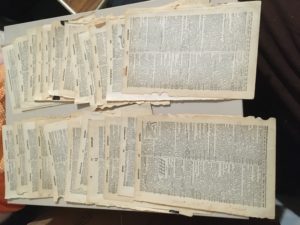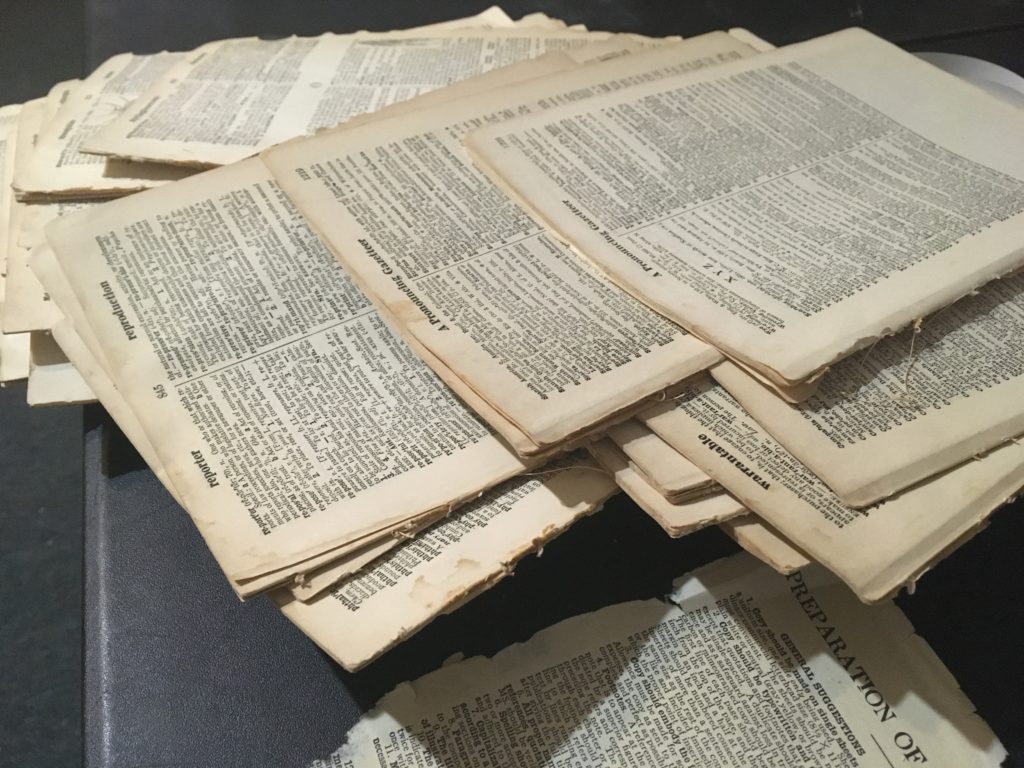 Almost finished with Part 1 of this project . . . 1270 is not the last page . . .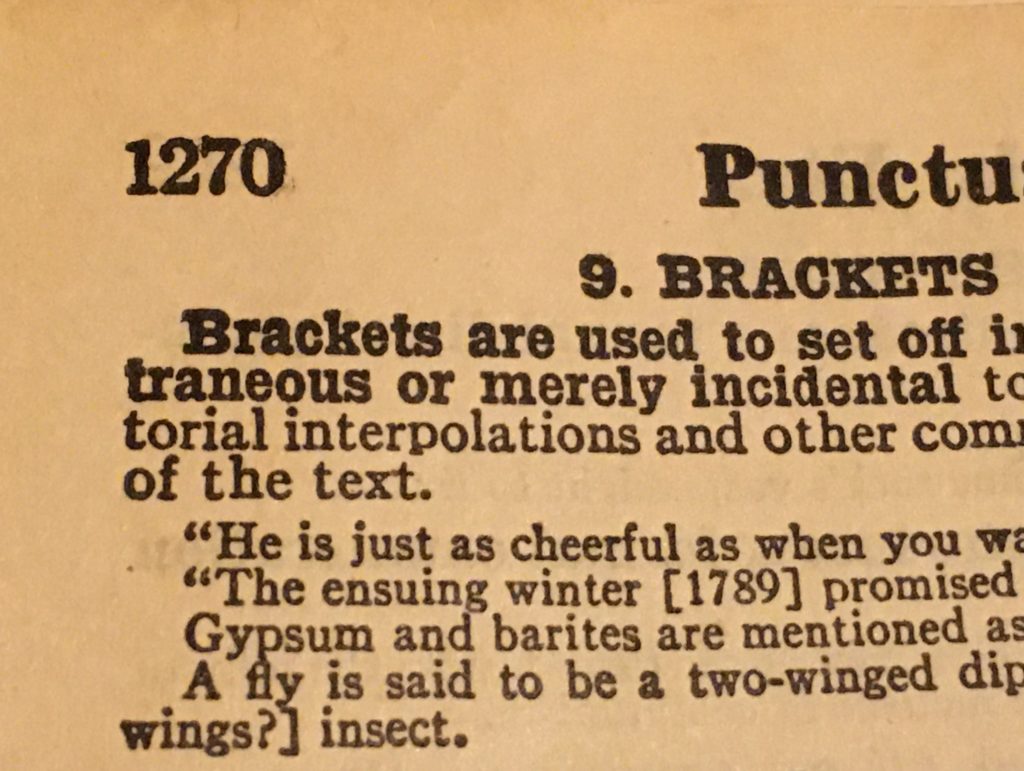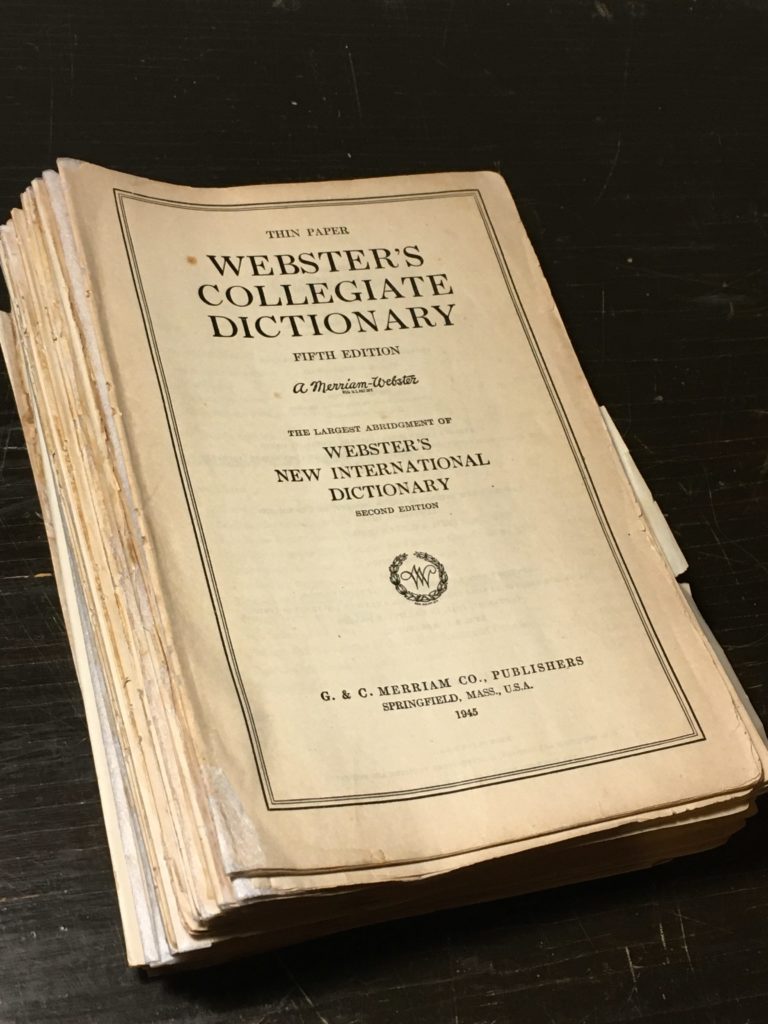 Part 2 – coming soon – Sewing the signatures back together into the whole text block.
Part 3 – Cover repair (coming later)
Part 4 – Put it all back together (coming later)
Stay tuned!
Here is my little workshop!
<3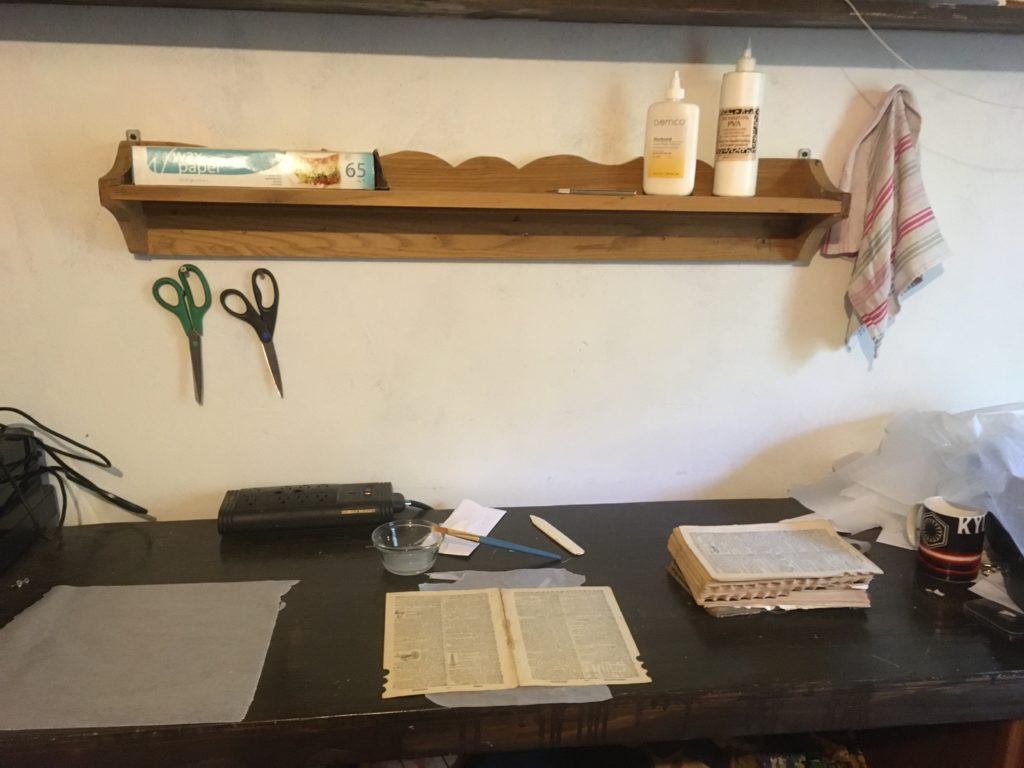 Continue with Part 2 – Sewing it back together