Tags bugs coptic stitch binding embellishments handmade books LARP SovereignScrolls
Categories books
Spider Book
Puzzle book for the Sovereign Scrolls larp group's Library. It was both a book to read with real information about spiders in the local woods, plus it had a clue for a plot hook hidden in the book. We used this project twice in the game and it worked great both times.
The pages are sewn in with traditional coptic stitch binding.
The spider is a plastic spider from the party store, painted black, and glued on.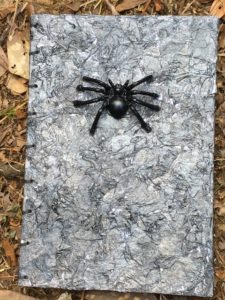 The cover is gray-ish and has a weathered "old" look made by using tissue paper torn up into small pieces and then scrunched up and glued on and then pressed down gently with a J-roller. This was done onto regular cardboard. It's a small book, intended for gentle use as a prop in the library.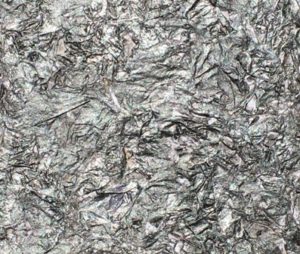 Inside the covers, the end papers are spiderweb paper from Hobby Lobby.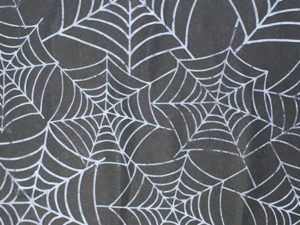 The text is short info about the real spiders that might be found in the wooded area where the event is held, so the people attending the event will know what to look out for. Information was found online, and a references pages is included at the end.
This short fun project worked well for its intended